Miami Lighthouse is among the top 1% of nonprofits in the nation
Miami Lighthouse for the Blind and Visually Impaired has received its ninth consecutive 4-star rating from Charity Navigator. a distinction achieved by only 1% of all charities in the United States, and is currently the only not-for-profit organization in Miami-Dade County to attain this highly coveted status. This consistent record of recognition by America's premier evaluator of charitable organizations reflects Miami Lighthouse's long-term commitment to providing the highest level of service to our 15,000 clients and the highest degree of value to our donors.
In the entire United States of the approximately 8,000 charities evaluated each year by Charity Navigator only 39 have received nine or more consecutive 4-star ratings. When making your contribution you can be confident that your philanthropic investment will be used wisely.
To view the Miami Lighthouse page on Charity Navigator click here.
Commissioner Sally Heyman Congratulates Miami Lighthouse on Receiving 9th Consecutive 4-Star Rating from Charity Navigator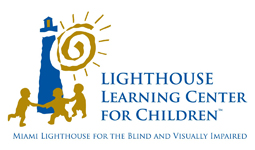 New Spencer Challenge to sustain our Lighthouse Learning Center for Children™
The new Spencer Challenge will match dollar for dollar gifts made in support of our new Lighthouse Learning Center for Children™.
About Our New Lighthouse Center for Children™
Our Lighthouse Learning Center for Children™ will provide the community with a first-of-its-kind inclusion pre-kindergarten program. Blind and visually impaired children from communities throughout Miami-Dade will attend alongside sighted classmates from our surrounding neighborhood. Miami Lighthouse is the first vision rehabilitation educational institution in the U.S. using the international HighScope Curriculum, and this is the first time that the HighScope curriculum has been applied to blind learners in a fully inclusive model with 50% typically developing students and 50% visually impaired.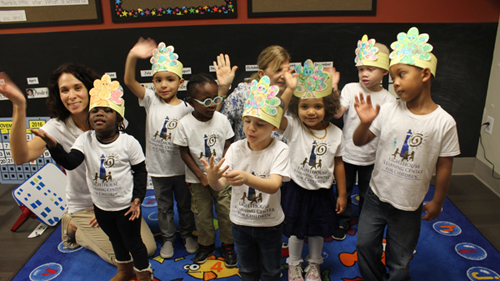 To contribute to the Spencer Challenge to sustain our Lighthouse Learning Center for Children™:
1. Click on the orange "Donate Now" button
2. Fill in dollar amount
3. In the "Description" box, fill in "Spencer Challenge to Sustain the Lighthouse Learning Center for Children".
Contact CEO Virginia Jacko at 305-856-4176 to find out about naming opportunities in our new Lighthouse Learning Center for Children™ starting at $100,000 for the following areas:
Babies 1 and 2 Classroom • Pre-K 3 Classroom • Therapy Laboratory
East Outdoor Play Area • Children's Recreation Room
Miami Lighthouse Needs You
Help Us in a Way That's Suitable for You
Making a tax deductible contribution is a click away:
Your support makes it possible to provide free programs and services that empower people of all ages —from infants to older adults— to overcome the challenges of blindness and vision impairment.
Any gift to the Miami Lighthouse can be specially designated as a tribute in honor of a person or special occasion (e.g., birthday or wedding anniversary).
Likewise, gifts may be made in memory of a deceased loved one as a way of showing love and respect while helping fund the Lighthouse's important vision rehabilitation programs.
These gifts are acknowledged in our newsletter (unless donors desire anonymity).

To discuss any of the planned giving options below, please call Virginia Jacko at 305-856-4176.
Remember Miami Lighthouse in Your Estate Plans – Join the Helen Keller Legacy Society. To include Miami Lighthouse in your will call Virginia Jacko at 305-856-4176 to discuss estate planning gifts.
Want to get the most value from your nest egg, protect yourself and your heirs from heavy taxes and help Miami Lighthouse serve the increasing number of blind and visually impaired from babies to adults?
If you are 70-1/2 years or older, you can avoid paying income tax on your IRA distribution by making the distribution directly to Miami Lighthouse.
For more information call Virginia Jacko at 305-856-4176. Please contact your tax advisor before making the IRA gift.
If you would like to use stock or other marketable securities to make a gift to Miami Lighthouse.
Click here to print a donation. Send the completed form and your check or money order to:
Miami Lighthouse for the Blind & Visually Impaired, Inc.
601 SW 8th Avenue
Miami, FL 33130
Donate by Phone
To make a donation by phone, please call 786.362.7510.
As a Donor:
We'll keep you informed about our work through our regular Lantern newsletter and other periodic updates, so you can feel confident that the contributions entrusted to us are used wisely.
Your gift of $1,000 or more will be acknowledged in our Annual Report; gifts of $100 or more will be acknowledged in our newsletter.
Our communications are also available for the visually impaired in BRAILLE, LARGE PRINT and AUDIO recording. Please contact Cameron Sisser for more information.
Contributions to Miami Lighthouse for the Blind & Visually Impaired, Inc. are tax deductible to the full extent allowed by law.
Lighthouses serving the blind throughout the United States are autonomous, have no affiliation with each other and do not share funding.
Click here to view our Donor Privacy Policy
Click here to view our Donor Bill of Rights

MIAMI LIGHTHOUSE FOR THE BLIND AND VISUALLY IMPAIRED, FLORIDA REGISTRATION #CH775. A COPY OF THE OFFICIAL REGISTRATION AND FINANCIAL INFORMATION MAY BE OBTAINED FROM THE DIVISION OF CONSUMER SERVICES BY CALLING TOLL FREE, WITHIN THE STATE,1-800-HELP-FLA. REGISTRATION DOES NOT IMPLY ENDORSEMENT, APPROVAL, OR RECOMMENDATIONS BY THE STATE.